I picked up a pair of 5lb weights last night to do some of my favorite Fit Girl moves at home.
Sidenote
:
Since I have stitches in my foot and leg from a little procedure that I had on Monday, I have been out of the studio all week. I can't do spin for 2-3 weeks and can't put too much pressure on my foot. I've been so bummed but keeping my arms and abs toned will certainly help in the process. Here are my Fit Girl inspired arm sculpting moves.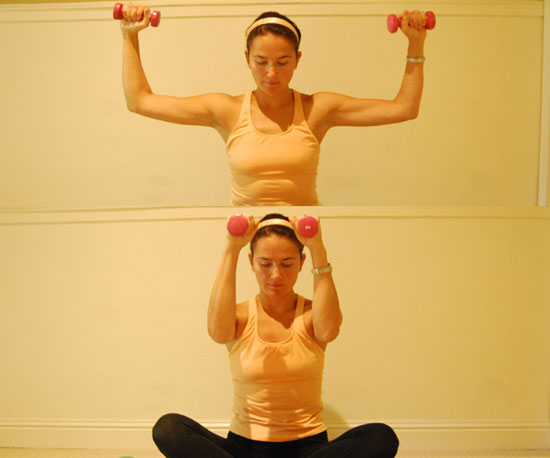 The Bicep and Deltoid Squeeze- 10 reps
Arm pulses-10 reps with palms up and 10 reps with palms facing down.




Full-range bicep curls. 15 reps
fly - 10 reps
triceps- 10 reps


-I do this set 2-3 times. Names of excerises are not my forte as strength training isn't my speciaity. But, I always try to find pictures to help others. What's your favorite toning exercise for your arms?